I use both BCY and Brownell string materials. People have preferences and both products are excellent. We also have a variety of serving materials that work with your nocks and string.
Strings are usually made with 2 bundles and an appropriate number of strings for your bow. String ends can always be customized for your bow tips and fast-flight materials are padded with a strand of dacron or polyester in each bundle. For example, a 2-bundle string would be padded with 4 strands of dacron in each tip.
Additional services include a double serving to minimize finger pinch.
BCY Materials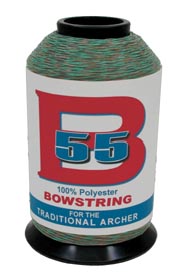 B55 Bowstring
100% polyester similar to Dacron but with better durability and very low stretch.
Recommended strands: 12-16 for recurves, 22-26 for older crossbows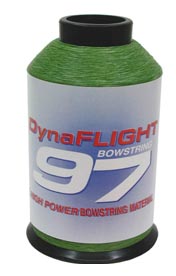 DynaFLIGHT 97 Bowstring
The original high strength Dyneema® bowstring – 100% SK 75; very durable, low creep.
Recommended strands: 14-16

Brownell Materials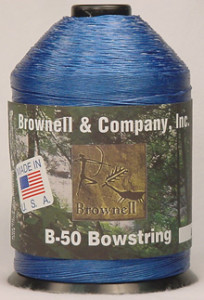 B-50
Synthetic superiority with excellent abrasion resistance. Durable and consistent it has been the standard for Traditional bows since 1944. .018 diameter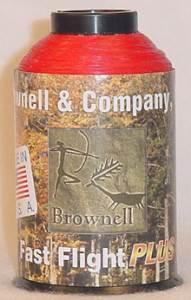 Fast Flight Plus™
The first High Modulus PolyEthelyne (HMPE) bowstring material. Minimal creep, superior strength and durability. .014 diameter.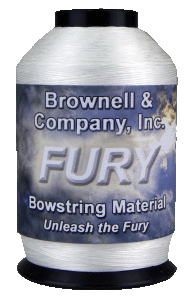 Fury
Unleash The Fury
– Smallest Diameter
– Pound for Pound our strongest Material
– 100% UHMWPE
– Rock Solid Stability
– Recomended Strands –
Compound – 28 – 32
Traditional – 20
Crossbow – 46